Why Best International Schools in Pune Emphasize on Extra-Curricular Activities
january 05, 2020
Amidst the constant rat race of excelling in academics, students are usually not left with much time to indulge in extra-curricular activities that shape their all-round growth and development. In recent times, however, schools have started including extra-curricular activities in the school curriculum to make it a part of the student's learning process. Best international schools in Pune and other cities offer a hoard of activities for students to choose according to their likes and interests.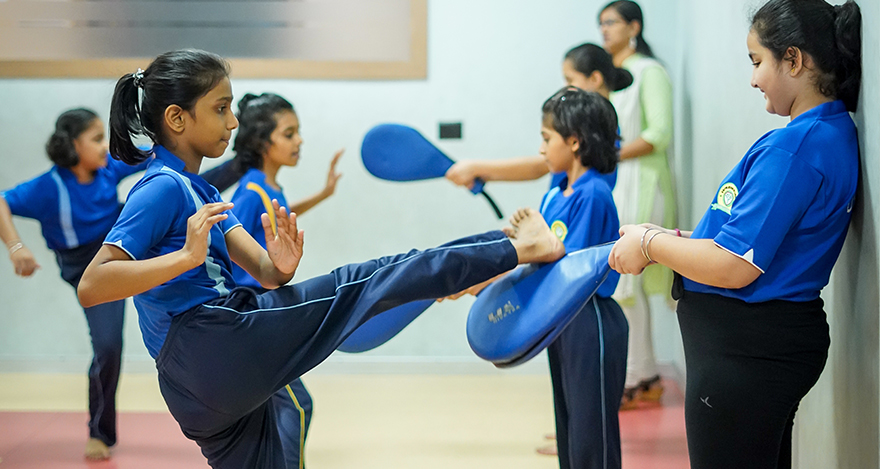 Extra-curricular activities in school provide several advantages to the students. These include:
1. Improved academic performance
Believe it or not, numerous researches have shown improved academic performance amongst students who participate in non-academic activities. This can be attributed to the skills like time management, self-confidence, improved focus and organizational abilities developed in the process.
2. Inculcates a sense of commitment
Participating in and practising extra-curricular activities inculcates a sense of commitment among the students. It teaches them to see the task through, without worrying about winning or losing, succeeding or failing. Moreover, it teaches them to never give up on something without giving it at least 100% of the effort.
3. Creates broader perspectives
Extra-curricular activities like music, dance, theatre, sports and more gives the students a chance to interact with peers from different backgrounds. This broadens their perspective and gives them a wider view of things in life. Even the best international schools in Mumbai will encourage students to participate in cultural arts like these to help them explore their interests and hone their talents.
4. Provides opportunities to socialise
Participating in activities outside the classroom gives students a chance to socialise with people other than their immediate peers. Interschool competitions and intra-school events both give students opportunities to learn appropriate social behaviour.
5. Inculcates essential life skills
Life skills like goal setting, teamwork, problem-solving, logical reasoning and thinking, leadership and public speaking are promoted and gained when students engage in extra-curricular activities. The best international schools in Pune, Mumbai and other cities put a lot of emphasis on extra-curricular activities to help students develop essential life skills.
The field of education has undergone a transformation in terms of the curriculum as well as the approach adopted by schools to impart quality education. It is for this reason that the best international schools in Mumbai and across India emphasize on extra-curricular activities.