Soaring Towards Excellence: CP Goenka Online Seminar on IB Level Programme and its assistance towards a child's future development
September 2, 2020
In a world of changing possibilities and unending developments, we, believe that the children of today need to be prepped up from the start. Right from technological advancements to industrial developments, having the students up to date with the growing trends is one of the greatest needs of the hours for teachers and parents alike. Highlighting the importance of international standards of education and bringing it to our students, we, at C.P Goenka, as one of Mumbai's best IB & IGCSE school conducted the very first IB School online seminar for our students and parents.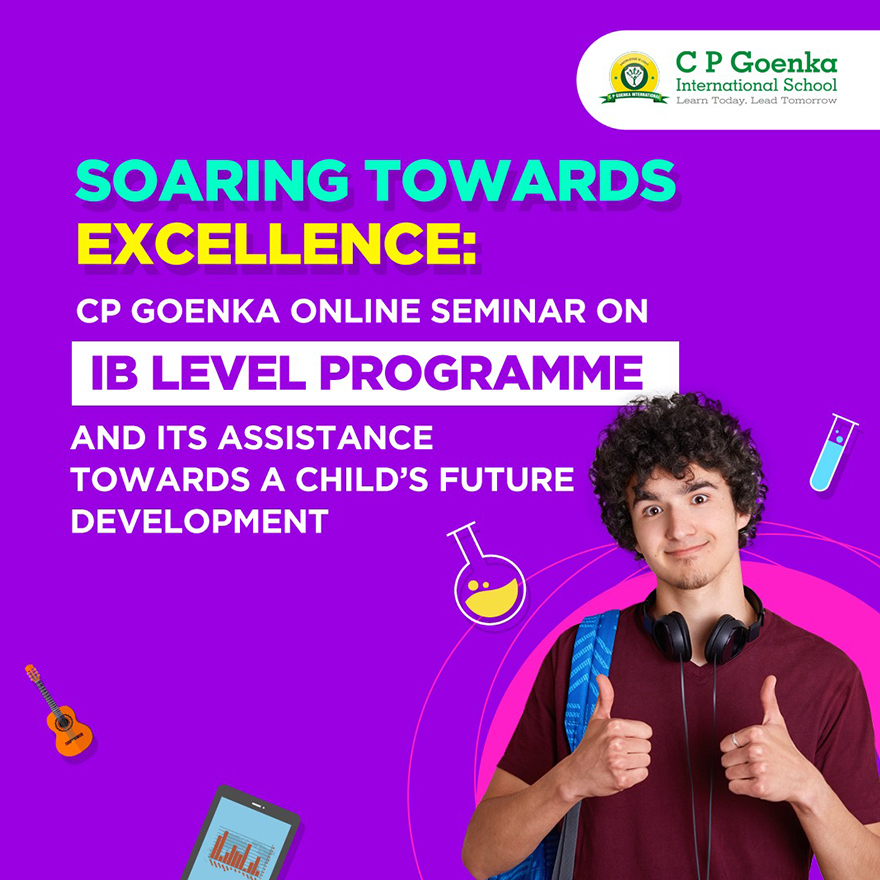 Organised on the 28th of August, the seminar was conducted on C.P Goenka's official Facebook handle hosted by Ms Neha Pandit and guest speaker Mr. Suprio Bhowmick, an IB board expert. As an experienced personality of the IBDP and IB domain, Mr. Suprio shared his insights on the benefits of IB learning for the students and how parents can add to their children's growth with the new course. Right from explaining the need of the course to the future scope and pathways as a student, the seminar took care of all the queries raised by both the students and the parents, making it a holistic session.
In a time when it is important for students to be at par with the competitive world, the new IB level learning will not only help them develop themselves as all round individual but also enable them to make choices that establish themselves as successful individuals of tomorrow. Mr. Suprio therefore helped them by giving a better perspective on what the future could be as a student of IB level learning as compared to other learning styles by bringing in existing students of IB Level programme and encouraging them to share their thoughts on their learnings and experience. His insights and his thoughtful advice helped cleared the doubts amongst most of the parents who generally are sceptical of change when it comes to their child's education.
While the seminar was just a snapshot of the dedication of C.P Goenka, we as educators are always ready to bring the world of opportunities right in the classroom for our students thereby helping them become focussed and passionate individuals of tomorrow.
Watch the live session here