International School in Mumbai Promoting Innovative Ways of Lifelong Learning
March 24, 2020
While students are busy with their full-time academic schedules, extra-curricular activities become difficult to manage or sidelined. However, there is a lot of learn about life, teamwork, and social, personal and interpersonal skills while indulging in various forms of learning. IGCSE schools in Mumbai and across the country have started adopting newer ways to impart education and promote innovative learning in order to help students to tap into their potential and put it to use.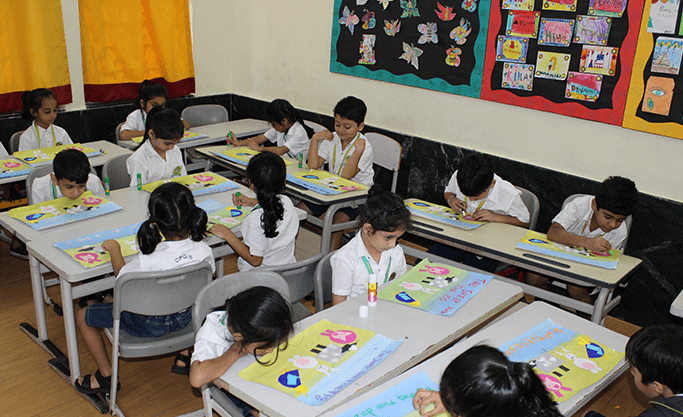 All students have a specified and unique skill set that they discover simultaneously while growing and learning during their formative years. These formative years are really sensitive. Undertaking all the responsibilities of a student's personal growth, top international schools in Mumbai have shifted focus from traditional learning to innovative learning, i.e. various methods of learning that aid holistic development. Contrary to popular belief, education is more than just a primary necessity. It is the most dynamic phase where every student undergoes progressive development. The journey from being a toddler to turning into an adult, brings a sense of responsibility and thus we, at CPGIS, make sure that the child is not burdened due to any sudden transitions and sportingly takes up the task to outshine and transform into a rational thinker as well as a profound learner.
Study should not come as anxiety-provoking to a learner; it has to be an interactive process where thoughts are discussed, ideas are encouraged, and opinions are respected. Introducing different ways of promoting learning has been a priority for many IGCSE schools in Mumbai. CP Goenka International School being one of the best international schools in Mumbai has also been party to this shift in focus towards imparting education. Programs like student exchange, IIMUN, cultural festivals, etc. coupled with facilities like digital library, no wall classroom, DIY activities and innovation lab encourage students to go above and beyond their routine syllabi and explore their interests, execute their ideas and exchange their thoughts.
We at CP Goenka International School have a vision of fueling students with vigorous power to motivate innovative learning that helps them grow exceptionally in the years to come. Maintaining the balance of providing the right exposure of digital learning at right time, we also focus on bringing out the hidden maestro in the student. Making the premises of school an uninhibited open learning space, we also make them inclusive of art, craft and culture. This brings out their artistic sides, which makes them distinct and help them become more innovative and experimental in every intellectual aspect.
Learning takes place best when it is engaging, captivating, thought-provoking and intuitive. Through approachable and easy access learning, the main objective of CPGIS is to build ingenious pupils who expand globally and culturally, and are ambitious enough to reach the apex.