How Students Can Leverage Digital Resources for Academic Achievement
July 28, 2023
There is no doubt that the digital age now offers many career opportunities for youngsters. No wonder, millionaires are now being more quickly created than they were in the past. Though the opportunities are many, there is also immense competition as well. So, there is no denying that one requires to be academically sound too. The good news though now you have technology that one can use to access all the resources one needs to be successful. If you are a parent to a growing child in Mumbai you will be happy to know that the best international schools in Mumbai now provide students with digital resources they need for their academic achievement.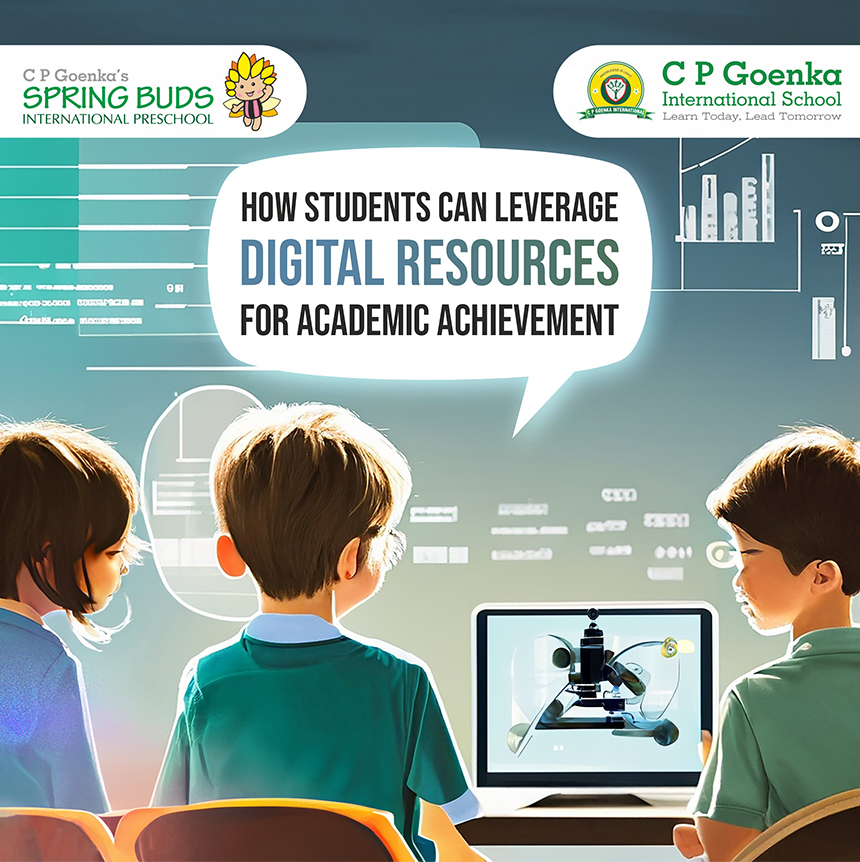 They can do it in the following ways:
Students here can have access to all the latest technology
Computers, fast internet, and online learning tools are frequently more readily available at international schools. They can make sure that students have access to the tools and programs they need to fully utilize digital resources.
The best international schools in Mumbai invest in the right tools
These schools may spend money on and employ cutting-edge digital learning tools that provide dynamic and interesting material. These platforms may accommodate various learning preferences and offer students individualized learning opportunities.
These latest and high-end colleges offer a blended Learning Approach
By mixing traditional classroom instruction with internet resources, international schools may implement a blended learning strategy. Through this integration, students may have access to a wide range of digital learning resources while still receiving individualized attention.
Students here can easily access Online libraries and e-books which is vital in the current scenario
Schools can give students access to digital libraries and e-books, providing them with a variety of reading resources to support their academic work. This can encourage a love of reading and make doing research easier.
Virtual Laboratories and Simulations:
Schools may provide virtual laboratories and simulations for areas like science and mathematics using digital resources. This makes it possible for students to carry out experiments and receive useful knowledge even outside of a traditional lab environment. Collaboration and communication may be facilitated by using digital resources, which international schools can promote.
Online assessment and feedback
Digital tools may be used to carry out evaluations and provide students with quick feedback. This makes it easier to evaluate progress over time and assists students in finding areas for development.
Digital skill development
This is something that schools may include in their curriculum. This involves instructing students on how to use internet resources critically, conduct successful information searches, and make productive use of digital technologies.
Professional Development for Teachers Schools
They can regularly provide professional development seminars for teachers to guarantee the efficient use of digital resources. This provides teachers with the tools they need to smoothly incorporate technology into their lesson plans.
Conclusion
By implementing these techniques, international schools in Mumbai may foster an atmosphere where students can fully utilize digital tools, improving academic performance and putting them in a position to succeed in a technologically advanced society.