CP Goenka, the Best IBDP School in Oshiwara, Mumbai Gives Your Child a Holistic Schooling Experience
December 17, 2019
Education in India has undergone a revolution of sorts in the last decade or so. Newer formats of study have made its way into the classrooms and many schools have integrated AI technology in their teaching methods. Owing to the introduction of various programs, there are many options available for children today, based on their interests and career goals. Cambridge A Levels and International Baccalaureate Diploma Program (IBDP) are the two most renowned international curriculum programs offered by schools in India today.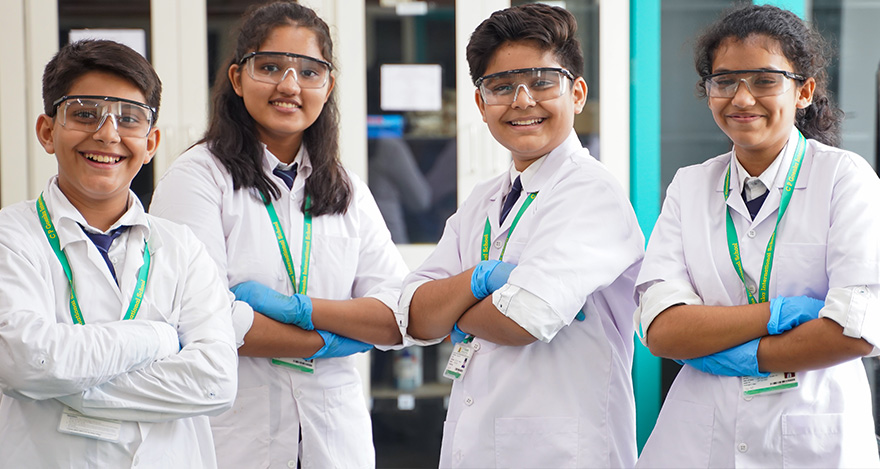 CP Goenka International School, one of the best schools with several branches across Mumbai, Pune and Thane, is the best IBDP School in Mumbai. CP Goenka International School also offers the best Cambridge International A Level program in the city.
Choosing an IB Diploma Program is no cake walk; it is extremely challenging and time consuming. Students have to sincerely dedicate themselves and commit to the program in order to receive the qualification certificate. However, this particular course is relevant for kids planning to go abroad for further studies since both, the IB diploma program and Cambridge International A Levels, are recognized by the leading international universities.
As part of the curriculum, students have to appear for six subjects from six different groups and complete three core requirements in each through the course. The six groups of subjects include studies in Language and Literature, Sciences, Language Acquisition, Mathematics, Individual Societies, and Arts. Out of six subjects, students can choose 3 HL (higher Level) subjects and 3 SL (Standard Level) subjects. This allows flexibility to the student to choose to study the subject of their interest more in detail than the others. Completing an IB Diploma Program is equivalent to pre-university courses and A Levels too.
The IB Diploma Program, provided by International Baccalaureate Organization headquartered in Geneva, aims to provide the kind of education that helps students develop the intellectual, emotional, social and personal skills which are required to live and work in an increasingly globalising world.
There are many pros to enrolling your child for an IB Diploma Program. Students taking admission at CP Goenka IBDP School in Oshiwara also get exposure to French exchange programme, e-waste management, IAYP (International award for young people), book donation drive, language fest etc. While getting a globally recognized degree is one of the biggest advantages, the elaborate curriculum of the course forces the student to engage in self-study which prepares them for university. The students are thus expected to manage their time well. IB courses do not test a child's memory of theories, it tests how well they have understood the concept. Critical thinking is a major part of the education approach.
If your child wishes to go abroad to pursue higher education, the IB Diploma Program will go a long way in preparing them for life at university. In today's highly competitive environment, getting the best education for your child is of utmost importance. More than learning the concepts and subjects themselves, schooling gives the child a platform that works towards holistic development and prepares them to take on the world.