Building Effective Communicators Through Literature Studies and Multi-Language Approach at CP Goenka International School
february 02, 2020
As parents, we all wish for our children to grow up to be a confident, independent and assertive individual who are ready to not just deal with the outside world but are also strong enough to take on any challenges that come their way and come out victorious. Right from the time we teach them to ride their first bicycle to the time they sit for their first examinations or stand on the stage for their first performance; we always try to prep our children to the best of their abilities in order to help them succeed.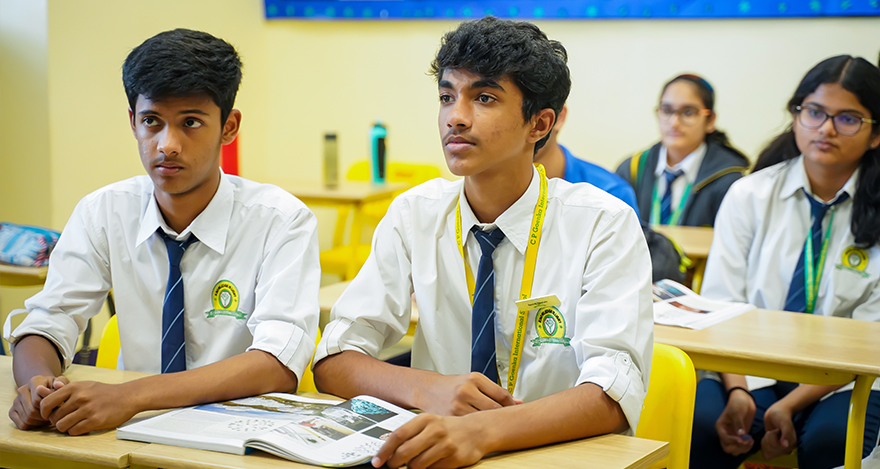 Keeping in mind the overall development of our students and helping every parent nurture and raise their child as successful individuals, we, at CP Goenka International School, put together a curriculum that goes beyond academics. As one of the first few IGCSE board schools in Mumbai to have adopted the Cambridge IGCSE board, CP Goenka international school not only stands as one of the Top International Schools in Mumbai but also as a global competitive school with 360-degree exposure to our students. Our comprehensive academic and teaching approach in line with our vision of "sharpening personalities over percentages" creates a learning experience for students that help them choose and define their careers just the way they like.
Known as one of the top international schools in Mumbai, we, at CP Goenka International School prepare students to not only excel in academics but also excel in overall skills. Our elite and specially designed curriculum includes a perfect mix of language, critical, comprehension, analytical and creative skills right from their kindergarten. In today's world, it has become imperative for children to not only be a confident individual but also be a charismatic speaker with great command over languages, vocabulary and grammar skills. Addressing this need of the new generation, we incorporate a multi-language and a social and literature heavy curriculum for every class. Through these subjects we therefore prep our students to excel in multiple languages including both local languages such as Marathi and Hindi and even global languages such as French, German, and Spanish etc.
While our IGCSE Board schools in Mumbai cover the basic language skill development through its curriculum, we also design an extended activity based learning that sharpens our students' communication skills. Our academic sessions ensure a perfect balance between studies, sports and extra-curricular that helps students sharpen their overall personality and skills holistically. Our weekly public speaking activities like poetry recitation, extempore, debate competition or even writing activities such as article or essay writing, ensures every student to excel in their communication skills and become successful change makers of tomorrow.
With such focussed approach on a child's personality and social skills combined with our fully equipped and modern infrastructure, at CP Goenka International School, we make raising a well-groomed child a task easier for every parent.