Understand the connection between curiosity and learning!
April 10, 2023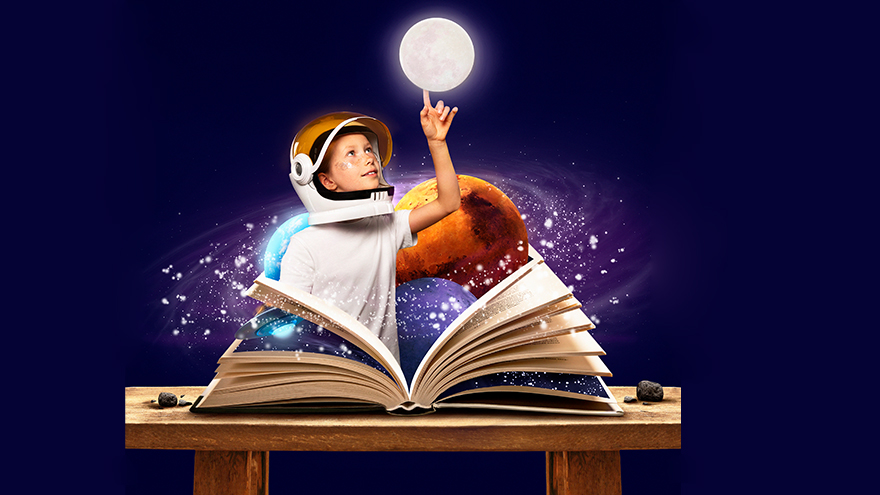 In nature, classrooms are the settings for igniting students' curiosity and keeping them interested in more than simply the assigned readings and lessons. A classroom encompasses a lot more than the interactions between the professors and the pupils or colleagues. It can be described as the cornerstone of professional growth, which can only occur when students' curiosity is piqued and they are driven to develop answers. Hence, as one of the top international schools in Pune, we ensure that the pupils develop the habit of asking as many as questions possible.
The day when educators served only as knowledge providers is now a distant memory. We recognise that the strategies of mugging up can never genuinely help the children's cognitive abilities. Hence, it is critical to comprehend why inspiring children to ask questions is essential.
It promotes mental stimulation.
Children have a very strong sense of imagination, and when that imagination is well-cared for, it can produce some amazing results. Their ability to use their imaginations keeps young minds active and also aids them to solve various problems. As a result, they are inspired to develop independence. Since children are able to address their own difficulties due to their curiosity, it can be inferred that they are purposefully seeking a solution. For this reason, we take extra care to give the kids a setting where they can express their interests and develop their inventiveness.
Teaches the value of perseverance.
The secret to discovering new approaches to doing things is curiosity. A determined child that is inquisitive will not give up until they obtain all of the facts they want and their thirst has been quenched. As the instance is practised frequently, it becomes ingrained in one's behaviour and develops into a value that helps young people achieve a bright future. The desire to find solutions also boosts pupils' self-assurance and helps them stay on task. We at CPGIS are steadfast in our efforts to instil in the pupils the morals and behaviours that will enable them to live fulfilling lives in the future.
Lays the groundwork for long-term success.
Getting better scores or qualifying for a solid career are no longer the only goals of education. Every facet of human evolution is proof that curiosity contributes to change. All breakthroughs and creations have their origins in a curious child who fostered the tendency of finding solutions but never stopped. Just keep in mind that every major movement began with someone wanting to change the existing practices and being able to do so, which is how we got to the point we are now.
The brave people who take on difficulties and meet them head-on are the individuals who have the fortitude to ask questions. In order to satisfy our students' interests, we use inquiry-based pedagogy as one of the leading international schools in Pune. We see to it that they have adequate time to reflect before submitting their questions.
Also Read : Importance of giving your child the freedom to make mistakes
The tasks that the pupils engage in the class assist in piquing their curiosity. The pupils are also encouraged and supported to raise important questions both in class and outside of it. A welcoming atmosphere guarantees that the pupils won't feel reluctant or ashamed to voice their opinions. We cultivate learners' futures at CP Goenka International School. In order to strengthen their habit of analytical analysis and curiosity, we trust contemporary instructional practices and place a strong emphasis on 21st-century abilities.